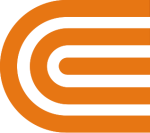 Winter Bills
Here's what you can do to save energy and manage your heating costs this winter.
Colder weather typically means higher gas and electric bills. But this winter, the increase may be more than usual.
Residential customers using on average 600 kWh a month this winter will pay about $157, a 17% percent increase over last winter, based on current projections.
Residential customers using an average of 158 ccfs per month will pay about $283 a month for their gas bills, a 26% increase over last winter's average.
Why?
The rising cost of natural gas supplies has increased customers' natural gas and electric winter bills for Orange & Rockland (O&R) and the rest of New York State's electric and gas utility companies. Rising natural gas costs increase prices in both the natural gas and electricity markets because natural gas is one of the main fuels that power the production of electricity.
What has caused the increase in natural gas prices?
The cost of natural gas has been driven upward as:
Demand for the commodity has risen,
Exports have increased, and
Supply is limited.
What does O&R do to try to control these costs?
We analyze supply and demand forecasts and uses a variety of buying methods, including short-term and long-term contracts, to get the best natural gas prices and electricity prices for its customers. O&R provides both natural gas and electricity to its customers at cost.
Neither O&R nor the state's other utility companies set supply costs and do not make a profit on the supply.
What can I do to save on energy?
We know how frustrating it is to receive higher-than-expected bills, and we recognize our part in keeping bills as low as possible while still delivering reliable energy – even in extreme weather as energy market prices surge. Managing costs to ease the burden on you is our priority; and the best way to manage your energy costs is to manage your usage through conservation.
Here are 8 ways to help manage your energy bills:
If you're still having trouble managing your energy costs, we're here to help.
Was this information helpful?