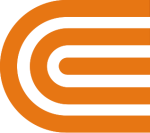 Our Storm Recovery Plan
When the power goes out, we get to work quickly to ensure your safety and get your lights back on.
Anticipate and Plan
With advanced warning of a major storm, we:
Alert our customers who use life-support equipment to make arrangements in the event of possible power outages
Top off fuel tanks and stock vehicles with repair materials
Notify municipal and state officials of our activity, in case they have special concerns
Alert all employees, contractors, and nearby utilities so they'll be ready to respond around-the-clock


Restore and Manage
Large-scale power restoration takes time. Our top priority is keeping you safe by securing downed wires and making sure critical buildings like hospitals, police and fire stations, nursing homes, and water treatment plants get power back as soon as possible. We then work to restore power to the largest number of customers until all the lights are back on.

We coordinate recovery activities:
Field reports are received and assessed for severity of damage.
Repair crews are dispatched, including those not normally assigned to the storm-damaged area.
Local officials are notified of any special problems in their communities.
Our liaison employees are deployed to county Emergency Management offices and other key locations to help coordinate public safety measures.
Contractors and crews from neighboring utilities are given safety briefings and assigned repairs in communities with a lot of damage.
Our Community Response Team members are sent to municipal offices in severely affected communities to provide direct assistance to government officials and customers.
The news media are kept updated on damage reports, restoration progress, and safety advisories.
After every major event or outage, we hold a "lessons-learned" meeting to further improve our plans.
Related Information