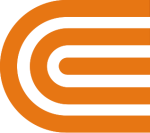 Regulations and Oversight
As an energy company, we're subject to a large amount of regulation coming from the federal, state, and municipal levels.
New York State Public Service Commission
Our rates and terms of service are governed by the New York State Public Service Commission and the New Jersey Board of Public Utilities, which regulate each state's electric, gas, and steam utilities.
Federal Energy Regulatory Commission
We also comply with the provisions of the Federal Energy Regulatory Commission Standards of Conduct and regularly update our Federal Energy Regulatory Commission documents. These provisions are intended to make sure companies like ours do not grant any undue preference to our own marketing and sales operations or to those of an affiliated company.
FERC Standards of Conduct Compliance (PDF)
Orange & Rockland Ethics and Business Standards
At O&R, we're committed to conducting all of our dealings in a fair, ethical, and lawful manner. That's why we've developed a comprehensive Ethics Program designed to assist us in transacting business in the best interest of our customers and investors, and in accordance with applicable legal and regulatory requirements.
Contact Us
If you have any questions regarding ethics at O&R, please contact the Ethics Office. Michael Santos, Director-Ethics and Business Standards, Orange and Rockland Utilities, Inc. One Blue Hill Plaza Pearl River, NY 10965
Email