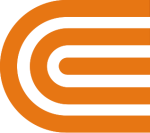 Payment Agreement
A

payment agreement can help you pay down your outstanding balance in manageable, monthly installments.
If you're having trouble paying your bill, you can sign up online to receive flexible payment agreement terms through My Account.
If you've received a final termination notice because you haven't paid your bill, you'll be eligible for a payment agreement offer. Log on and click "Payment Agreement" to see our offer and to enroll.
For instructions on signing up for a payment agreement through My Account, watch the video below.
If you need additional assistance, please Contact Customer Assistance or call 1-877-434-4100.
Log In to Enroll