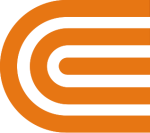 You may be eligible for community solar at no cost to you. If you participate, you'll receive monthly credits on your electricity bills, saving you money to spend on the things you really need.
There are no fees, monthly sign-up, equipment installation or maintenance, and you'll continue to get electricity from us. You can even cancel your participation at any time without any penalty. Best of all, you'll be promoting a cleaner environment for your family and community by reducing greenhouse gas emissions.
Find out if you're eligible to apply. Learn more about Solar for All by visiting NYSERDA's website.
Was this information helpful?