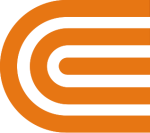 Beware of Scammers
Watch out: Scammers are out there pretending to be from Orange & Rockland. Don't be a victim. Beware of these common scams.
Phone Scams
In one of the most prevalent phone scams, a caller may:
Pretend to be from Orange & Rockland. They may even manipulate your caller ID to display Orange & Rockland's name.
Threaten to turn off your power or gas within an hour.
Demand immediate payment — often by prepaid debit card.
Door-to-Door Scams
When someone comes to your door claiming to be from Orange & Rockland, ask for credentials. It's not rude, it's safe.
How to Recognize Our Employees
Here's how to tell a real Orange & Rockland employee from a fake one.
An employee will readily prove their identity. An imposter won't.
An employee will wear a photo ID with their name and employee number.
An employee will gladly give you their supervisor's name, the unique "ticket" number assigned to your job, and ask you to call O&R's Security Services at
Suspect a scammer?
Call the police or O&R's Security Services at
Keep others safe. Share these tips with your neighbors, family members, and the elderly.