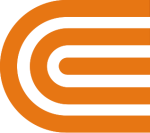 Our Transmission Pipeline Integrity Management Plan
We work diligently to keep our entire natural gas pipeline system safe and reliable.
Nearly 132,000 of our customers use natural gas in their homes and businesses every day. Natural gas is clean, efficient, and delivered safely and reliably straight to their doorstep. we deliver this natural gas through its underground network of approximately 2,014 miles of pipelines primarily in New York.
Natural gas comes from underground wells as far away as the Gulf of Mexico and Western Canada, and is supplied to our region through high-pressure gas transmission pipelines. Our customers receive gas through our distribution system, which is made up of lower pressure gas mains.


Integrity Management Plan (IMP)
Changes in the Code of Federal Regulations in 2003 require operators around the country, including O&R, to provide extensive, additional testing, monitoring and documentation of a specific category of high pressure gas transmission pipelines. We've done extensive work on our system resulting in no pipelines in this category. However, we do have pipelines falling under this regulation that require additional monitoring, inspection and documentation. The requirements cover items such as:
defining employees' roles and responsibilities
identifying high-consequence areas along our transmission system
assessing risks to all pipelines in the system
inspecting the condition of our pipeline system and remediating potential problems
instituting preventative and mitigative measures
auditing and ensuring program quality
documenting all program activity
communicating information concerning our pipelines to the public, regulators and internal personnel
Integrity Activities and Prevention Measures
We are proactively involved in the integrity management process and take steps to ensure the safety and reliability of our transmission system, in accordance with regulatory standards. These steps include:
utilizing design criteria and materials consistent with industry standards
installing remote operated valves that allow us to quickly isolate our system
inspecting and maintaining our system
monitoring system performance 24 hours a day, 365 days a year
actively participating in the regional one-call system in an effort to prevent third-party damage
monitoring all known third-party activity within 25 feet of our transmission system
patrolling our high pressure system to detect unreported third-party activity
marking and identifying underground pipeline mains
installing pipeline markers to warn excavators to "call before you dig"
qualifying and training employees and contractors in accordance with company practices and standards, as well as federal and state regulations
performing internal reviews of operations, procedures, and emergency plans
assisting external reviews by federal and state government agencies
sharing information with our local fire departments and emergency officials to facilitate and practice emergency response efforts
using an Incident Command System to control and mitigate incidents
We work diligently to keep our entire system safe and reliable. For additional information on transmission pipelines in your area, please visit the National Pipeline Mapping System on the Web.