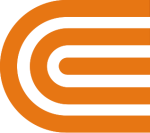 Electric Vehicle Safety
Many electric vehicles receive top National Highway Safety Traffic Administration safety ratings. They undergo the same rigorous safety testing as any other conventional vehicles sold in the United States. To date, findings have shown that several electric vehicle features maximize safety. For example, electric vehicles tend to have a lower center of gravity that makes them less likely to roll over, electric vehicles have less potential for major fires or explosions and the body construction and durability of electric vehicles enhance vehicle safety in a collision. Their battery packs are encased in sealed shells and meet testing standards that subject the batteries to conditions such as overcharge, vibration, extreme temperatures, short circuit, humidity, fire, collision, and water immersion.
Back to top
Electric Vehicle Charging Safety Tips
Here are steps you can take to lower your risk of fire and electric shock injury related to charging electric vehicles (EVs). Charging an EV is safe when done with certified equipment. By following these tips, you can lower your risk of having an associated fire or an electric shock injury. For more information, please visit the U.S. Fire Administration website.
Follow manufacturer's guidelines when charging your vehicle by referring to your owner's manual. Check with your local dealer if you need additional information.
Purchase a charging device that is certified by a nationally recognized testing laboratory.
Plug Level I EV chargers directly into an outlet designed to handle the amperage of the charging device. Never use a multiplug adapter or extension cord.
Install a residual current device with the charging unit. It will turn off the power if a fault is detected and help prevent a fire.
Place all charging device components out of reach of children when not in use.
Maintain the components of your charging station according to the manufacturer's maintenance guidelines. Signs of excessive wear may indicate a potential shock hazard. Never use an EV charger with obvious signs of damage.
Cover the EV charging station outlet to stop water from entering. Check the manufacturer's guidelines to make sure it is safe to charge your EV in wet conditions.
Most electric vehicles come with a system that will warn the driver if the battery gets too hot to prevent overheating. If you see such a warning, give your car a break and let it cool down. Overheating degrades battery life.
Back to top
Emergency Responder Safety Guidance
Firefighters, police and EMTs are typically first on the scene in an emergency and face the greatest risk from electrical hazards. Understanding the potential dangers and learning how to deal with them correctly makes everyone safer.
Emergency response for electric-drive vehicles is not significantly different from that of conventional vehicles. Electric-drive vehicles are designed with cutoff switches to isolate the battery and disable the electric system, and all high-voltage power lines are clearly designated with orange coloring.
First responders should follow the guidance of the National Fire Protection Association when conducting an initial scene assessment to detect hazards regarding incidents with electric vehicles.
Identify the drive system
Immobilize the vehicle
Disable high voltage
While hybrid, electric, and fuel cell vehicles are designed to be safe in water, even when fully submerged, there are guidelines for safe response practices to follow.
Avoid contact with high voltage components, cabling, or service disconnects on a submerged vehicle.
If possible, turn the ignition off in a submerged vehicle, but do not attempt any other disabling activities.
Lack of engine noise in most hybrids and electrics does not mean that the vehicle is OFF.
For more information, please refer to the comprehensive guidance provided by the National Fire Protection Association at EVsafetytraining.org.
Back to top