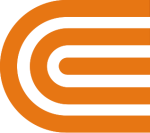 What to Do If Your Power Goes Out
When a major storm hits, you can help us make repairs more efficiently by letting us know the location and extent of any storm damage — and if there's a problem with your electric service.
Before You Contact Us
Check that the power isn't out because one of your breakers or fuses tripped. If everything seems OK, contact us.
We'll be able to help you more quickly if you have the following information ready when you call:
Your name, address, telephone number, and O&R account number, if you have one
The exact location of any hazardous conditions, such as downed wires, broken or leaning utility poles, or trees leaning against poles or wires (please keep your distance from any hazardous conditions)
The names and addresses of those you know who use electricity-operated life-sustaining equipment
Report a Problem
Call Us at 1-877-434-4100


After You Contact Us
We'll do our best to keep you up to date. You can see an estimate of when power will be restored by viewing our Outage Map. If you signed up for our Texting Option you will receive a text saying power is restored.
While the Power Is Out
While waiting for power to be restored, be sure to:
Tune your battery-operated radio to local stations for updates about service restoration in your area.
Use flashlights rather than candles or gas lanterns to minimize the risk of fire.
Check on friends or neighbors who are elderly, disabled, or have special needs. * * Remember that elevators may not operate during an outage.
Turn off light switches and unplug appliances to prevent damage to the appliances when service is restored. Leave only a single lamp or radio turned on so you'll know when power's been restored.
Keep refrigerator and freezer doors closed as much as possible. Food will stay frozen for 24 to 48 hours with the doors closed.
If your water service depends on electrical equipment, use bottled water until service is restored.
Don't go near downed power lines. If you see a downed power line, consider it energized and dangerous. Stay at least 50 feet away and call us immediately at 1-877-434-4100.
Never use charcoal or gas grills indoors, because they can cause a buildup of deadly carbon monoxide.
Use emergency generators safely. To prevent carbon monoxide poisoning, only operate a generator outdoors in a well-ventilated, dry area, preferably under a canopy, open shed, or carport.