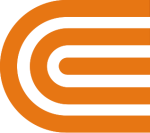 What to Do Before Your Service Goes Out
If a major storm is headed your way, make sure you're prepared for a power outage:
Don't get caught in the dark. Have a lights-out kit that's well stocked and handy. Be sure to include flashlights, fresh batteries, and a battery-operated radio or TV so that you can tune to local stations for updates.
Keep it cool. Turn your freezer and refrigerator to the coldest setting. It will help keep food cool longer if the power goes out.
Watch your water. Stock up on bottled water, and fill up your bathtub and spare containers.
Plug protection. Be sure to protect major appliances, computers, and other electronically sensitive equipment by either unplugging them or using a surge protector.
Fill 'er up. Fill your car's gas tank ahead of time.
Was this information helpful?