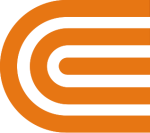 We Trim Trees to Keep Your Lights On
Severe weather, including strong winds, lightning, and ice storms, is the main cause of power outages. Storms can cause trees and tree limbs to fall on overhead power lines, damage our equipment, and interrupt your service.
To protect our equipment and prevent power outages, we regularly inspect and carefully trim trees to keep them safe distances away from overhead power lines. We hire professional foresters who are specially trained in preserving tree health and follow
International Society of Arboriculture
pruning guidelines.
Over the past few years, hurricanes and other big storms have severely damaged trees, causing widespread power outages. Hurricane Sandy and the nor'easter just days later in 2012 knocked out power for 70 percent of our customers served by overhead lines — more than five times the number of outages than any other storm in our history.
As weather forecasters expect the frequency of storms to increase, we are redoubling our efforts to prevent outages and reduce the time it takes to restore power when an outage occurs. Read more about how we are strengthening our systems against storm damage.
Tree Trimming Along Distribution Wires

Through our regularly scheduled tree maintenance program, we redirect tree growth away from power lines so we can limit any electric system damage that could be caused by storms. If a tree grows too fast, or if its proximity to power lines is a threat to our system, our contractors will prune the growth away from our equipment. In some cases, we may need to prune intruding branches along the rights-of-way adjoining your property. In other instances, we may need to remove non-compatible trees to encourage establishment of lower-growing trees near power lines.


Tree Trimming
Tree Trimming Along Transmission Wires
Transmission wires carry high voltages of electricity over long distances. They are supported by large steel lattice structures installed on property called a right-of-way.

We manage trees and plants around transmission lines according to New York State regulations to keep the operation of these lines safe and reliable. Planting any vegetation on the transmission right-of-way is prohibited.

We trim:
Trees in the right-of-way that can grow tall enough to jeopardize safety and reliability
Side trees located off the right-of-way, but with branches that reach into the right-of-way

Lower-growing trees that do not interfere with our ability to safely inspect and maintain the equipment can remain on the right-of-way.

Our contractors trim and remove trees along the right-of-way generally every three years. We visit some areas more frequently. If you live next to our right-of-way, we'll notify you before scheduled work begins.
Tree Trimming
Be Aware of Hazardous Trees
When doing yardwork, check your trees for damage and disease. Ailing trees become hazards that can fall and cause an outage for you and your neighbors, and possibly affect critical infrastructure such as schools, water and sewage service. In addition, you could be held responsible for any property damage.
When we work in the area, our arborists will let you know if you have a hazardous tree on your property, and with your permission, we will prune it, or if necessary, remove it for you. We will never trim or remove a tree that is not in our right of way without your permission.
Choosing the Right Tree for the Right Place

While trees and shrubs can help save energy and beautify your property, they don't always go well with power lines. However, with proper planning, many of the potential problems can be avoided so that you can enjoy energy-saving trees along with safe, reliable electric service.

Planting Below the Power Line
Choose short trees that won't reach the lines when they grow to maturity. A good rule of thumb is to select trees with a mature height of less than 20 feet.

Planting Beside the Power Line
Choose medium-sized trees, 25 to 35 feet tall. Plant these trees at a distance away from the power line at least equal to their maximum crown radius (half the width of the tree at its widest point). Avoid trees with weak wood, such as poplars and willows, because their limbs break easily during storms.

Planting Around Pad-Mounted Transformers
If you have a 3-foot square green metal box in your yard, your instinct may be to conceal it with shrubbery. That could be a mistake. This box, called a pad-mounted transformer, contains important electrical equipment that supplies your neighborhood with underground electric service.


Pad-mounted transformer
Was this information helpful?