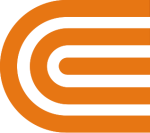 }
Overgrown trees and fallen limbs are the leading causes of power outages during storms. To protect our equipment and prevent power outages, we regularly inspect and carefully trim trees to keep them safe distances away from overhead power lines.
At the same time, we are careful to adhere to American National Standards Institute and International Society of Arboriculture pruning guidelines.
Learn when and why we trim trees and what you should do if you notice hazardous trees on or near your property.
Was this information helpful?