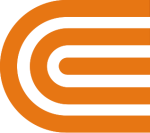 Why We Trim Trees
We regularly inspect and trim trees along distribution and transmission wires to keep your service reliable.
We Trim Trees to Keep Your Lights On
Severe weather – Including strong winds, lightning, and ice storms – is the main cause of power outages. Storms can cause trees and tree limbs to fall on overhead power lines, damage our equipment, and interrupt your service.
Following storms, properly trained tree crews will safely remove trees and limbs that fall on the overhead power lines. Tree debris will be left at the location. If the tree was on your property, you are responsible for having the debris removed.
To reduce storm damage, we regularly inspect trees and hire professional tree workers who are specially trained in preserving tree health and follow International Society of Arboriculture pruning guidelines to trim trees that could damage power lines.
As weather forecasters warn of increasingly severe weather in the future, we are working hard to prevent outages and reduce the time it takes to restore power when an outage occurs.
Trimming Along Distribution Wires
Overhead distribution wires travel along streets and sidewalks, typically on wooden poles. They deliver electricity directly to homes and businesses and carry lower voltages than transmission wires. We have about 3,700 miles of overhead distribution wires in our service area.
We trim and remove trees along our distribution lines at least every four years to create these minimum distances between distribution wires and surrounding trees. These standards reflect generally accepted industry best practices in the Northeast, considering both the types of trees that grow here and the length of the growing season.
Tree trimming along distribution wires is generally performed from pole to pole on the power line. Tree trimming on private property, including along the service wire going from the power line to your house, is the responsibility of the property owner. If tree limbs interfere with the service wire to your property, you're responsible for clearing the limbs on your property. For cable or telephone wires, contact your service provider. A licensed and qualified tree-service contractor can remove the tree limbs for you. For your safety, let us know before you begin work so we can detach the electric service wire and confirm the line is not energized. Ask your contactor to submit a request via our contractor resource guide at:
Distribution Line Trimming
Tree Trimming Along Transmission Wires
Transmission wires carry high-voltage electricity over long distances. They are supported by large steel towers or wood poles installed on property called a right-of-way. We manage trees and plants around transmission lines according to New York and New Jersey State regulations to keep the operation of these lines safe and reliable. Planting any vegetation on the transmission easement is allowed, as long as the vegetation meets height or compatibility requirements.
We:
Remove trees in the right-of-way that can grow tall enough to come near the wires
Side trees located off the right-of-way, but with branches that grow near our wires
Lower-growing trees that don't get in the way of our safety inspections or equipment can stay on the right-of-way.
Our contractors trim and remove trees along the right-of-way generally every three years. We visit some areas more frequently. If you live next to our right-of-way, we'll let you know when we're going to trim in your area.