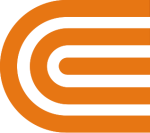 Demand Response Payment Options
Reservation Payment Option
When you enroll in a Reservation Payment option, you'll receive monthly payments based on the amount of energy you've pledged to reduce upon request, plus additional payments for actual energy reduced. You'll receive payments regardless of whether O&R requests to reduce electrical usage.
Program
Hours of Notification Before DR Event
Monthly Reservation Payment Rate
Performance Payment Rate During DR Events
Distribution Load Relief Program (2 Hours or Less Notification Program)
2 Hours
Tier 1 Areas (zip codes not listed below): $3 per kW per month
$0.50 per kWh
Tier 2* Areas: $5 per kW per month
Commercial System Relief Program (21 Hours Notification Program)
21 Hours
$3 per kW per month
$0.50 per kWh
*DLRP Tier 2 Areas
Central Orange: 10926, 10930, 10950
Eastern Orange: 10928
Southeast Orange: 10918, 10990
Central Rockland: 10952, 10954, 10977
Southeast Rockland: 10913, 10960, 10962, 10964, 10976, 10983
Northeast Rockland: 10901, 10927, 10956, 10970, 10980, 10993
Voluntary Participation Payment Option
If you enroll in the Voluntary Participation option for the Distribution Load Relief Program or the Commercial System Relief Program, you'll only receive payments if you reduce energy at O&R's request.
You'll receive $1 for each kWh reduction. You don't need to participate in a test event.
You can enroll in this option at any time during the summer.
Requirements
– If you're enrolled in the Reservation Payment option, you're required to participate in a one-hour test event per program every year.
– You must maintain an electric reduction for at least four hours during non-test events.
– O&R may issue requests to reduce usage between May 1 and September 30 (the Capability Period).
– Energy usage reduction during the test and all events is measured using the Customer Baseline Load procedure.
– Aggregators must have systems and processes in place to:
– Respond to demand response events pursuant to notification to O&R's prescribed notification system.
– Ensure that enrolled customers respond to demand response events within demand response program time periods.
– Electronically submit enrollments to O&R using the enrollment system established and modified by O&R.
Contact Demand Response
Find out which solution is best for your company. Contact Jon Hilowitz, (845) 577-2423.
Email