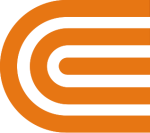 Diversity at Orange & Rockland
As an equal opportunity employer, O&R is committed to creating an inclusive and respectful workplace for all of our employees.

Helping Parents Find Balance
Moms On It helps members find better work-life balance. The group connects parents to build strong family relationships, discuss effective parenting strategies, prepare for the birth or adoption of a child, and help transition back to work after a maternity leave.
Multicultural Advisory Committee
Orange & Rockland's multicultural advisory committee works with Human Resources on several diversity and inclusion initiatives. Focused on creating an environment that fosters engagement and inclusion, employees have participated in events for Black History Month, women in nontraditional jobs, LGBT employees, celebrating our veterans, and a seminar on cognitive diversity, to name a few.
Recruiting More Women
Orange & Rockland has worked to increase the number of women in nontraditional jobs by continuing its partnership with the Society of Women Engineers. We attend the Society's annual conference, and recruit members at the Society's career center.
Service Dogs Assisting Employees
Part of our commitment to creating an inclusive and respectful workplace is to provide the tools, resources and accommodations that allow our employees to work safely and reach their highest potential. With this in mind, you may see one of our employees accompanied by a service dog. Be assured that the service animals are fully trained, working, and assisting our employees.