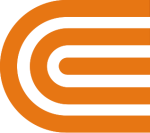 Project Map
View a map of the Transmission Line 705 project route.
The proposed route goes from west to east from the Burns Substation access road, beneath N. Pascack Rd, onto Smith Rd, then south on N. Middletown Rd, east onto Rt. 59, north on College Ave, east on West Nyack Rd, then onto Western Highway North, turning east and running beneath the CSX railroad tracks and onto the West Nyack Substation property.
Was this information helpful?