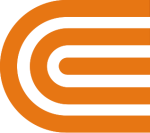 Apply for HEAP 2021-2022 season from October 1, 2021 through April 29, 2022.
If your income falls within a certain range, you may receive one regular HEAP benefit per program year to help you pay for heating your home.
Find out more qualification information on HEAP New York. Visit myBenefits.ny.gov to apply today.
Emergency HEAP Benefit

If you're eligible, the Emergency HEAP benefit can help you heat your home in a heat or heat-related emergency.
For more information, please contact your HEAP Local District Contact.
Was this information helpful?