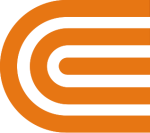 Our Legacy
Located in the beautiful suburbs of New York, we provide electric and gas service for more than 745,000 people in six counties in upstate New York and northern New Jersey.
Founded in 1899 as the Rockland Light and Power Company in Nyack, New York, we merged with Orange and Rockland Electric Company in 1958 and became Orange and Rockland Utilities, Inc. With our subsidiary, Rockland Electric Company, we became part of Consolidated Edison, Inc. in 1999.
Our Mission
Our three principles of safety, operational excellence, and enhancing the customer experience drive everything we do. We set high expectations for our company and employees, and make it our mission to:
Provide energy to our customers safely, reliably, and sustainably
Cultivate a workplace that allows employees to realize their full potential
Provide a fair return to our investors
Improve the quality of life in the communities we serve
Our Team
The power of our company lies in the 1,200 women and men who make up our team. We strive to create an empowering and welcoming workplace that embodies the diverse backgrounds and experiences that make the New York - New Jersey area so iconic, dynamic, and great. We want to foster a thriving and inclusive culture, and keep tabs on our progress to see how far we've come and to set goals for the future.
See how we measure up. View our annual diversity report.