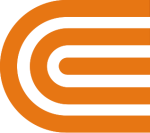 Workforce Development Program
Orange & Rockland is sponsoring a three-week training program designed to provide New York residents who are unemployed, dislocated or underemployed with an introduction to gas technical work through classroom training and hands-on, practical experience.

New Class Beginning on January 22, 2018
The employment demand for gas operators has increased over the past few years due to changes in the NY Public Service Commission's mandate to replace aging pipeline in New York State and around the nation.
Training topics include (subject to change):
Classroom Training – Installation and inspection of pipes, regulation of gas meters, gas industry education, location markings, and accident awareness and prevention.
Hands-on Instruction – Leak detection, pipe inspection, gas indicator reading, and pipe fitting, installing meters and regulators, and applying safety techniques.
Job Readiness Training – Workplace competencies including communication and teamwork skills; resume writing, and job interviewing skills.
Northeast Gas Association operator qualification testing.
Training program also includes:
OSHA 10 General Safety Certification program, which provides training for workers on the recognition, avoidance, abatement, and prevention of safety and health hazards in the workplace.
Dig Safely New York's Certified Excavator Training, which covers the nine elements of effective underground facilities' damage prevention
Ergonomic and injury prevention training..
First Aid/CPR training.
Participant's requirements:
Must be a United States citizen or must have the ability/right to work in the U.S. (will be required to provide proof of ability to work in the U.S. prior to program participation).
Must be 18 years or older.
Must have a high school diploma or GED/HSE (High School Equivalency).
Must have a clean and valid Driver's License.
Must have top scores on administered reading and math screening test, as well as the Mechanical Aptitude Test.
Must commit to attend three-week, full-time (7 am - 4 pm) training program.
100% attendance is required.
Participants will also be expected to submit to the following requirements for employment:
Must have accessibility to a car for reliable transportation (will be commuting to different work sites daily).
Must pass a physical fitness requirement test that will require that candidates can sit, stand, squat, lift over 90 lbs., and be able to dig a 4ft x 4ft x 4ft excavation.
Must submit to:
A criminal background check
A pre-employment drug screening
A review of your Department of Motor Vehicles driving report
Completion of training course:
At successful completion of the course, students are invited to attend an exclusive job fair and meet with representatives from natural gas pipeline construction companies. This is an opportunity for the students to apply for jobs with these companies as they renew their labor pool.
Please note: This program is designed for individuals who meet all the above requirements and are looking to start a career in the natural gas industry. The program is not designed as a professional development program for those currently employed in the gas industry.
Must attend orientation and testing on January 15, 2018.
You will be required to take a reading and math screening test, as well as a mechanical aptitude test.
Please complete the Workforce Development Program Intake Form (PDF) and bring it with you to the orientation. For details on time and location, and for answers to any questions you have about the program, please email Patricia Kelly.
Program is scheduled to begin on January 22, 2018.
The technical training will take place at the facilities of Precision Pipeline Solutions in New Windsor, NY.
Back to top