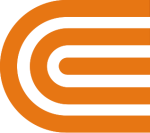 Earn a $5,000 discount on the 2018 Nissan LEAF
Right now, we are offering a great opportunity to our customers and employees interested in an electric car.
Here's your chance to own a new electric vehicle with a special Orange & Rockland discount. Customers and employees of Orange & Rockland plus Con Edison can save $5,000 on a new 2018 Nissan LEAF. The promotion runs from now through April 1, 2019.
Features:
100% electric
Up to 150-mile range1
Intelligent driving — follows the car in front of you and maintains a safe distance while keeping vehicle centered in the lane. In stop & go traffic, it can come to a complete stop and resume without intervention from the driver.
No gasoline, no oil changes.
Learn more about the Nissan LEAF.
You save up to $14,5002 when combined with the Federal Electric Vehicle Tax Credit of $7,500 and the New York State Drive Clean Rebate of $2,000. All in all, a new electric vehicle can cost as little as $17,500 (plus tax) with these incentives.
How the Rebate Works
Find a Nissan dealer near you that offers the New York State Drive Clean Rebate. See Participating Dealers.
Print this page and bring it to a participating Nissan dealer with the promo code B66972.
Present a copy of your Orange & Rockland employee ID or your Orange & Rockland electric bill.
Offer expires April 1, 2019.
Was this information helpful?
1 NY18 EPA range of 150 miles. Based on targeted 2018 EPA estimates. Actual range may vary based on driving conditions. Use for comparison only.
2 The incentive referenced is for informational purposes only. The information does not constitute tax or legal advice. All persons considering use of available incentives should consult with their own tax or legal professional to determine eligibility, specific amount of incentives available if any, and other details. The incentive is not within Nissan's control and is subject to change without notice. Interested parties should confirm the accuracy of the information to make a purchase. MSRP (manufacturer's suggested retail price) excludes tax, title, license, options, and destination fees. Dealer sets actual price.
The product promotion and rebate opportunity described on this webpage are being offered and administered by Nissan and its participating dealerships and not by Consolidated Edison Company of New York, Inc. (Con Edison), Orange and Rockland Utilities, Inc. (O&R) or any of their affiliated entities. Con Edison and/or O&R is providing you with this website for informational purposes only. Neither Con Edison, O&R, nor any of their affiliated entities is providing any express or implied warranties, promises, guarantees, or endorsements regarding Nissan, its products, its dealers or the rebate program, tax credits or other benefits described in this flyer. You should consult with Nissan, your Nissan dealer, and your own tax and legal advisors to obtain the information you require in order to determine whether you wish to, and are eligible to, participate in this Nissan rebate offer.