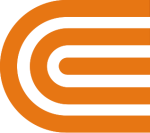 Understanding Your Corning-PCL&P Bill
Can you explain the various charges on my Corning-PCL&P bill?
Customers are sometimes confused by the various charges and items on their monthly bills. Here are some detailed descriptions of some of the charges or line items that may appear on your bill.
Corning-PCL&P – Residential & Commercial
Total kWh Usage – Your electrical consumption during the billing period. KWh (kilowatt hour) – A standard unit of electricity or consumption equal to 1,000 watts used in one hour.
Delivery charges remain regulated by the Pennsylvania Public Utility Commission *Delivery Charges* – Charges for the use of local wires, transformers, substations, and other equipment used to deliver electricity to end-use consumers. Delivery State Tax Adjustment Surcharge - A charge, or a credit, on electric rates to reflect changes in various state taxes included in your bill.
Default Service Electric Supply Charge – Electric Supply charge for customers who do not have an Electric Generation Supplier.


Corning-PCL&P - Residential Dual
This is where you can identify your Electric Generation Supplier (EGS). You will receive the bill directly from your EGS.
Corning-PCL&P - Residential Supplier
Total Supplier Charge - The amount your Electric Generation Supplier has charged you for your electric supply.

Current Electric Charges - The amount you owe for both your energy delivery from Corning-PCL&P and your electric supply from an Electric Generation Supplier (EGS). Remit the total amount and Corning-PCL&P will transfer the supply charges to your EGS.
Total Supplier Electric Charges - The price your alternate supplier has charged you per kWh for the electric supply.
Was this information helpful?