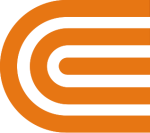 Information for Contractors
It's important that you understand our energy grid before planning your solar project. In order to ensure reliability and safety, each project must submit detailed specifications for review. Depending on your project site, the size of the solar energy system relative to load, and the type of service to the building, your project may need upgrades in order to connect to the grid.
Grid connections generally fall under one of the following three categories:
Radial Service
Easiest for export, but may require upgrades based on existing photovoltaic penetration and size compared to service or transformers, and any switch or re-closer issues.
Network Grid Service
Indicated service from a manhole or service box connection. The ability to export is dependent on photovoltaic size in relation to load. Upgrades may require street work, which can add additional costs and time to a project.
Isolated/Spot Network Service
This generally only applies to larger-load buildings and will require upgrades to allow export. If your project involves isolated or spot network service and you would like more information, please contact us at
oru_dg@oru.com
.
Was this information helpful?