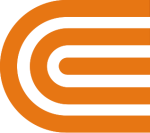 Get $550+ Off a Ductless Mini-split
Make your space more energy- and cost-efficient easily. A ductless mini-split heat pump keeps your space comfortable year-round without requiring costly construction work or blocking a window. Take it room by room and get $800 off per unit or transform your entire building and save thousands.
How it works
A heat pump moves existing heat in the air from one place to another using electricity. In summer, it moves heat from inside a building to the outside like an air conditioner. In winter, it works in reverse, extracting heat from outside to bring it into a building.
Back to top
Benefits
Uses energy more effectively. Heat pumps concentrate and transfer heat rather than generating it directly, delivering one-and-a-half to three times more heat energy to a building than the electrical energy they consume.
Dual heat-and-cooling system
Cost savings
Whisper quiet
Lower emissions
Filters and dehumidifies the air
Easy to operate
Mini-Split Types
1. FLOOR MOUNTED

Ideal for residential replacements or any room with limited upper wall space as its compact size fits easily under a standard window.

2. SLIM DUCT

These look most like central air, concealed with minimal ductwork mounted in a ceiling or in a framed enclosure below a ceiling.

3. COMPACT CASETTE

The most discrete mini-split—only the compact cassette grille shows in the ceiling. It uses the latest fan technology to distribute the conditioned air evenly.

4. WALL MOUNTED

These mount high on a wall, out of sight. No ductwork required, and maintenance is very simple.
Back to top
Get Ductless Mini-split Rebates
Get an instant, $550 rebate per unit. You may qualify for $1,800+ in incentives when you install ductless mini-splits throughout your entire building.
Pick a participating contractor to get started. Your contractor will help find and install your heat pump, and deduct your rebate from the total project cost.
Back to top