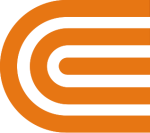 New York Solar-Electric Incentives
You may be eligible to receive incentives to help fund the installation of photovoltaic systems through the New York Energy $mart
SM
Solar-Electric System Incentive Program.
To qualify, your system must be:
25 kW or smaller
Connected Orange & Rockland's electric distribution system
Installed by an eligible contractor
By combining this program with other New York Energy $martSM programs, you could save 40 to 70 percent of the cost of purchasing and installing a solar-electric system.

If your system is 25 kW or smaller, excess electricity you generate may be sold to O&R through a private solar credit agreement arrangement. For details, visit NYSERDA.

Information about funding programs for photovoltaic systems larger than 15 kW may be found at New York State Energy Research and Development Authority (NYSERDA)—Power Naturally

Did you know? There are several state and federal programs that promote renewable energy.
The Database of State Incentives for Renewables and Efficiency (DSIRE) gives you a comprehensive source of information on state, local, utility, and selected federal incentives. If you're looking into installing or have already installed a renewable energy source system, don't forget to explore these opportunities today.
Understanding Solar Energy