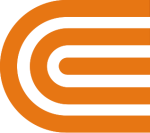 EmPower New York Program
Help Lower the Cost of Your Home's Energy Bill
What is EmPower New York?
EmPower New York is a program managed by the New York State Energy Research and Development Authority (NYSERDA) which provides
no-cost
energy efficiency solutions to income-eligible New Yorkers. This assistance is FREE and may include:
Replacement of old, inefficient appliances such as refrigerators;
New energy-efficient lighting;
Insulation to make your home or apartment warmer in the winter and cooler in the summer;
Air sealing to reduce drafts;
Plus, you'll learn additional ways to use less energy in your daily routine, saving you even more money.
Find out more about What to Expect from the EmPower New York
Who is eligible?
Income-eligible homeowners or tenants who are natural gas or electric distribution customers of O&R that live in a building with 100 units or less, and have a household income below 60% of state median (i.e. HEAP eligible) may be eligible for the program. Please refer to EmPower New York Eligibility Guidelines for detail.
EmPower New York Eligibility Guidelines
How much does it cost?
There is no cost for a customer to participate. In rental situations, certain measures that directly benefit eligible tenants can be completed without a landlord contribution.
Who does the work at my home?
The energy efficiency services are delivered by private contractors and participating weatherization agencies, all of whom are accredited by the Building Performance Institute.
The list of Participating Contractors can be found in NYSERDA EmPower New York site
How do I apply?
If you are interested in applying to the EmPower NY program, your options are:
If you have any questions, you may email Orange & Rockland Empower. Or contact NYSERDA at 877-697-6278, or email at: info.residential@nyserda.ny.gov.