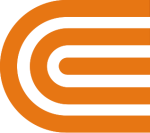 Receive Instant Lighting Incentives
Limited time offer, get an extra 25% rebate through 12/15/2022. Funds are limited so act fast and contact a Participating Distributor.
Today's advanced lighting technologies, sensors and controls offer a significant opportunity for businesses to reduce energy and increase cost savings. By simply switching to LED products, you can help reduce lighting-related energy costs by up to 90%*.
Take advantage of O&R's interior and exterior Instant Lighting Incentive Program (ILIP) to:
maximize your savings on more efficient lighting,
lower your energy costs, and
improve the bottom line.
For business customers, all you have to do is purchase qualifying ENERGY STAR® and DesignLights Consortium LEDs from one of our participating distributors. Products are discounted instantly, with no additional rebate forms or applications to fill out.
See a list of financial incentives available for your business.
Why Choose LEDs?
LEDs improve light quality at work and at home while using far less energy. Plus, energy-efficient lighting:
reduces energy costs,
lowers maintenance time and costs,
lasts more than 50 times that of traditional bulbs, and
improves productivity and mood
Popular Energy-Efficient Lighting Solutions
Interior Lighting
LED High-Bay Fixtures and/or Retrofit Kit
LED Replacement Lamps (Tubes)
Exterior Fixtures
ENERGY STAR® Hard-Wired CFL Fixture: Outdoor Omni- or Uni-Directional Wall/Ceiling/Ground/Pole Mount, Recessed Downlights - Including Retrofit Modules
ENERGY STAR® Integral LED Fixture: Outdoor Recessed Downlight and Retrofit Module
LED Outdoor Flood Light Fixtures
LED Parking Garage and Canopy Fixtures and Retrofit Kits
LED Pole/Arm-Mounted Parking and Roadway Fixtures and Retrofit Kits
LED Wall-Mount Fixtures and Retrofit Kits
Category
Instant Discount
Limited Time Bonus
Instant Discount
LED Tubes
Up to $8
Up to $10
Lamps
Up to $10
Up to $10
Troffers
Up to $25
Up to $31.25
Downlight
Up to $15
Up to $18.75
Exterior
Up to $120
Up to $150
Interior High-Intensity Discharge
Up to $150
Up to $187.50
Reflector Lamps
Up to $18
Up to $22.50
Color and Appearance
LEDs are available in a wide range of colors to suit any space or task. Light color is measured on the Kelvin (K) scale — a lower K means warmer light, while a higher K means cooler light.
Two-Step Savings with Instant Lighting Incentives
Simply contact a participating distributor to take advantage of O&R's Instant Lighting Incentive Program.
Choose energy-efficient LED lighting for your business and save instantly at checkout – no paper application required!
Interested in becoming an O&R participating distributor? Contact us for more details.