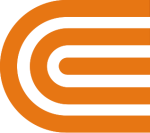 Lighting Markdown Program
Save money and energy by illuminating your home with ENERGY STAR–certified LED bulbs. Get discounted light bulbs through participating retailers now.
Here's a bright idea: Swap out your light bulbs for ENERGY STAR-certified LEDs to see a big savings in your electric bill.
There's no better time since through this special Rockland Electric Company-sponsored program you can get a wide array of LEDs for almost as little as traditional light bulbs.
Why Choose ENERGY STAR LEDs
Quality and Longevity
LED bulbs that have earned the ENERGY STAR label have undergone independent, third-party testing to ensure that they will perform as promised. On average, LEDs last up to 15 years, reducing waste and the burden of replacing burned-out bulbs.
Unlike standard light bulbs, LEDs stay cool to the touch, making them an excellent choice for home with children or pets.
Energy Efficiency
While a standard bulb costs about $7 a year to power, LEDs will run you just $1. And since they last up to 15 times longer than your average light bulb, a small upfront investment can add up to big savings over time. Overall, you can save up to $55 in electricity over the lifetime of each bulb!



Small Home —
Around 20 bulbs

Medium Home —
Around 40 bulbs
Large Home —
Around 60 bulbs

Savings Per Year

$181
$362
$543

kWh per Year

849 kWh
1,698 kWh
2,547 kWh
*Based on two hours/day and an energy rate of 21.3 cents per kilowatt-hour. Source ENERGY STAR
Color and Appearance
LEDs are available in a wide range of colors to suit any space or task. Light color is measured on the Kelvin (K) scale — a lower K means warmer light, while a higher K means cooler light.
WARM

COOL

Soft White, Warm White
Neutral White, Cool White
Daylight
Similar to traditional incandescent and halogen bulbs.
Ideal for most indoor spaces.
Good for kitchens and work spaces.
Think blue sky at noon. Perfect for reading.
Brightness
90% of the electricity used by standard bulbs produces heat, while only 10% produces light. LEDs keep their cool and utilize electricity for light output (lumens) exclusively. They provide the same level of brightness as standard bulbs while consuming far less energy (watts).
Plus, since LEDs stay cool to the touch, they're an excellent choice for homes with children or pets.
| | | |
| --- | --- | --- |
| Standard Bulb Wattage | LED Lumens | LED Wattage |
| 40 | 450 | 6-9 |
| 60 | 800 | 8-12.5 |
| 75 | 1,100 | 13-15 |
| 100 | 1,600 | 16-20 |
| 150 | 2,600 | 25-28 |
Versatility
LED bulbs come in a variety of shapes and sizes. You can also find certified bulbs that are dimmable to set the mood in any room.
Bulb Types

Standard
Globe
MR16
Candle
Spot
Flood
Table or Floor Lamps
X
Pendant Fixtures
X
X
X
X
Ceiling Fixtures
X
X
Ceiling Fans
X
X
Wall Sconces
X
X
X
Recessed Cans
X
X
X
Accent Lighting
X
X
We're offering discounts on ENERGY STAR-certified LED bulbs now through participating retailers*
Participating Retailers
Business Name

Address

Available Products
Dollar Tree
350 Ramapo Valley Rd, Suite 11
Oakland, NJ 07436
Lighting
Home Depot
465 State Route 17
Mahwah, NJ 07430
Lighting, Dehumidifiers, Air Purifiers
Target
29 Ver Valen Street
Closter, NJ 07624
Lighting
Questions?
Contact us at 1-800-430-9505 or RECOEERebates@icf.com.