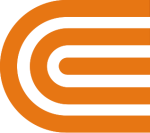 Download Your Energy Data
With Green Button, you can analyze up to 13 months of energy use data in a simple spreadsheet.
Download My Data
Get just over a year's worth of your energy-use data, including energy service company charges, in a spreadsheet. You can use this to:
Measure energy efficiency
See how you can use your heating and cooling systems more cost-effectively
Take advantage of free apps that help you make informed energy decisions
This data is strictly for your personal use; we will not share it without your permission.