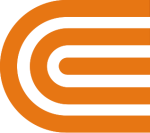 Energy Service Company Electronic Data Interchange (EDI)
}
All energy service companies/marketers participating in our service territory must be electronic data interchange-certified by completing
Phase III EDI testing (DOC)
. Testing includes the exchange of connectivity information, submission of a Statement of EDI Readiness, connectivity testing, and transaction set testing.
Phase I Testing & Certification
Utilities and energy service companies/marketers are required to obtain EDI Phase I Certification from the New York Public Service Commission Staff by successfully meeting Phase I test standards outlined in the New York EDI Technical Operating Profile and related documents.

NYPSC EDI Phase I Testing and Certification
Schedule for EDI Phase III Testing
Orange & Rockland schedules EDI Phase III testing on an as-needed basis. Once you've completed Phase III EDI transaction testing and are certified, you'll proceed to an EDI Production environment and use those EDI transaction sets.
Testing Approach
Our Testing Approach document is posted below. All coordination and correspondence for Phase III EDI testing should be directed to our Retail Access Department.
O&R Connectivity Profile (DOC) —Contains O&R's profile settings and test coordinators' contact information


Statement of EDI Readiness (DOC) —All energy service companies/marketers are required to sign and submit an original copy of the Statement of EDI Readiness to O&R, prior to Phase III certification testing


Testing Approach (DOC) —Outlines the scope, approach, timing, and requirements for Phase III EDI certification testing with O&R


EDI Rejection Messages
Here are some common EDI rejection messages and what they mean:
Historical usage not available — New customer - usage information is not available.
Account blocked — Customer requested a Retail Access block on the account or account is not eligible to be served.
Inactive Customer Service — Enrollment request is made for a service that is inactive on a particular account. For example, an enrollment request for electric service is sent on a gas only account.
No Service PT — Service does not exist. For example, an enrollment request for unmetered lighting service is made on an electric service account. A new request for un-metered service is required.
Inactive Account — Invalid account number. The customer must be contacted to get a valid account number.
Account pending enrollment with this marketer — Duplicate enrollment requests.
Changing EDI Vendors
In order to change EDI vendors, scheduled connectivity testing is required with the new vendor. Please include the following in the request:
Letter of Authorization
New EDI Connectivity profile
PGP KEY, and
Connectivity testing in Test and Production environments
In addition, EDI connectivity testing is always scheduled on a Monday. the supplier will have to stop sending EDI files by Thursday 12 p.m. before the testing date. This request should be sent via email to the Retail Access department.
Supplemental Guidelines
Supplemental guidelines provide additional information about specific data segments in each transaction and our use of conditional and optional data segments. Supplemental guidelines are available for the following transactions: