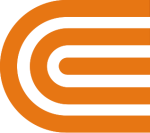 Get the Thermostat That Never Sleeps
Put your home to work with a free smart thermostat and smart home software.
Smart Home Rate
When you sign up for our Smart Home Rate, you'll get a new electric rate and a free smart thermostat connected to smart home software to help you manage energy use and costs. Enroll by May 1, 2020.
What You Get
Free Emerson SensiTM Touch Smart Thermostat ($169 Value)
Control your thermostat remotely with a mobile app.
Easily set schedules on the touchscreen.
Install it yourself or we'll send a professional to do it for free.
Smart Home Software
The smart home software looks for ways to help you manage energy use and costs in warmer months by tweaking your A/C temperature. The software looks at:
Your temperature preferences from your pre-set and past temperature settings.
Your home's profile based on how your home uses energy and the time it takes to cool.
Local weather pulled from present and forecasted weather data.
Energy costs based on real-time electricity costs on your new electric rate.
Dynamic New Electric Rate
Your new rate will vary based on demand for electricity across our region. When demand goes up, you get the chance to:
Shift when you use large electric appliances and electronics that use a lot of energy (like a dishwasher) to outside peak events.
Stagger when you use large electric devices instead of using them all at once.
Stick to the smart home software's recommendations for thermostat settings.
Save on your electricity bills.
Life With Your Smart Home Rate
Managing your energy use and costs has never been easier.
Enrollment in this program is dependent upon customers meeting certain eligibility, installation, and technical requirements. Customers must have central air conditioning in their home to qualify. The program requirements, offers, and elements are subject to change at any time. The program may be canceled or put on hold at any time, including after participants sign up, are enrolled, or have technology installed.