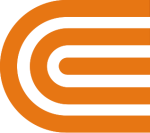 }
If you're having trouble paying your bill, you can sign up online to receive flexible payment agreement terms through My Account.
If you've received a final termination notice because you haven't paid your bill, you'll be eligible for a payment agreement offer. Log on and click "Payment Agreement" to see our offer and to enroll.
For instructions on signing up for a payment agreement through My Account, watch the video below.
If you need additional assistance, please Contact Customer Assistance or call 1-877-434-4100.
Log In to Enroll