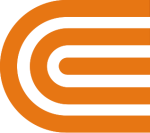 Since Sandy: Storm Hardening and Emergency Response Improvements
August 2017
Since Superstorm Sandy knocked out power to over 80 percent of O&R's 300,000 electric customers five years ago, O&R has initiated a broad program to reduce electric and gas damage and outages from major storms, respond to and repair storm damage more quickly and communicate information about those recovery efforts more accurately on a variety of platforms.
One of the key electric system improvements completed in Rockland since Sandy is the $4.46 million expansion of the smart grid project.
The recently implemented project will improve electric service reliability by automating 14 overhead electric distribution circuits that serve over 25,000 O&R customers across the communities of Bardonia, Chestnut Ridge, Kaser, Monsey, Nanuet, New City, Spring Valley Tallman and West Nyack.
The smart grid integrates state-of-the-art equipment and technology with advances in computer analysis, communications, monitoring and control to significantly enhance system reliability, efficiency and overall quality of service. The program's goals are fewer outages, smaller outages and briefer outages.
For example, this "smart" operating equipment — communication systems, automated switches, sensors and other "intelligent" devices — enables the electric system to sense where problems on the circuit exist and automatically isolate those problems.
This isolated section of the circuit would remain out of service until repairs are made, but the remainder of the circuit — often serving hundreds of other customers — would remain energized, providing uninterrupted service to those customers.
In Orange County, one of the largest electric service reliability improvement projects since Sandy is its $11.8 million installation of a new transformer and associated transmission line connections to the Sterling Forest substation.
The project provides for a third major source of electricity into the Sterling Forest substation, substantially increasing supply capacity and providing increased service reliability benefits to nearly 30,000 O&R customers in 10 New York and three New Jersey communities:
New York:

Tuxedo Town, Tuxedo Park, Warwick Town, Chester Town, Warwick Village, Florida, Monroe Village, Monroe Town, Greenwood Lake, Sloatsburg,

New Jersey:

Ringwood, West Milford and Hewitt.
Damage Reduction
Further, O&R has embarked upon a variety of programs designed to harden the electric system so there are fewer, smaller and briefer outages.
O&R initiated a construction program designed to make O&R's energy systems more storm resilient, including building additional electric circuits, undergrounding strategic locations where multiple overhead circuits meet on distribution poles and expanding tree-trimming clearances at critical service locations. Approximately 30 percent of O&R's electric distribution system is now underground.
Storm hardening projects have now been embedded in O&R's operations budgets and processes, and are performed annually. Storm hardening construction standards, including using taller stronger poles and more durable cable and wire, have been adopted by O&R. Thus far, O&R has performed nearly $60 million in storm hardening projects alone.
That work comes in addition to nearly $130 million this year in projects to fortify, improve and maintain the reliability of the O&R electric system.
That investment builds on the more than $870 million O&R has invested over the past 10 years on electric system maintenance and reliability projects.
Response Improvement
O&R has conducted a top-to-bottom, rigorous review of its storm emergency response plans and functions, strengthened its processes, streamlined its procedures and fortified its training programs.
O&R has expanded its drill schedules for exercises to train employees with the plan and to test the plan's performance both within the company and with O&R's emergency services community partners.
O&R also has made significant investments to improve operational efficiencies and information flow by: upgrading technology to enhance electric system monitoring and control capabilities, streamlining the field reporting processes to make them faster and more accurate and redesigning the protocols by which estimated electric service restoration times are established and communicated.
O&R took these actions, among many others, to achieve those goals:
Created the Priority Response Group (PRG), a storm response unit that aims to address community public safety and critical infrastructure emergencies during major storms to help more quickly return the communities we serve to normal after a destructive weather event. Working together with local officials, PRG will clear downed wires first on the major roads designated as a priority by the community. That will help the DPW open those roads sooner. PRG also will restore power first to locations prioritized by local officials as key to maintaining important basic services from health care facilities to pumping stations. That will help the community to continue to operate.




Launched a new program designed to streamline O&R's field damage assessment procedures, making them faster, more efficient and more accurate. Under this new program, O&R transmits field damage reports in real time through electronic tablets or laptop computers. This automates and expedites damage assessment information O&R receives from the field, helping O&R identify and address damage more quickly and generate more accurate and timely Estimated Times of Restoration (ETR) for the customer.




Crafted a program, in cooperation with the Construction Industry Council and Laborers Local 17/754, to help speed electric service restoration during severe weather events by arranging to hire local union members for emergency support work. Those specially trained local laborers' crews can react more quickly to support our overall repair and restoration efforts.




Participated in the overhaul of the utility industry's mutual aid program to make the process more efficient and user-friendly and to widen the pool of qualified field technicians available to tap in emergencies.
Redesigned and strengthened O&R's Outage Management System (OMS) to improve its recording and tracking of outages, its damage and work scoping projections and its capacity.
Communications Expansion
To provide better access to storm information for its customers, O&R has developed a variety of digital platforms to stay connected with its customers:
Social Media. O&R is on social media including Facebook, Twitter and YouTube, and the company's social media is monitored 24/7 during major storm events.
Mobile App. O&R's Mobile App can be downloaded on Android and iOS devices for outage reporting purposes.
Mobile Website. O&R mobile website can be accessed through web-enabled mobile devices.
Texting. O&R offers texting options for the exchange of outage information. Customers can either text the company to report an outage, or sign up to receive text notifications from O&R on the status of outages that may affect them.
Email. If customers share their email addresses, O&R will provide those customers with important news and information via email.
Outage Map. O&R's updated Outage Map offers information from outage locations and the scope of the outage to customers affected, and the estimated time of restoration down to the street level.
Municipal Portal. The new municipal portal feature on the Outage Map provides customers context to determine the severity of an outage and progress of restoration by detailing the miles of wire, number of poles and substations in the affected community. During a major storm event, the municipal portal also will display the location of blocked roads and downed wires.
Was this information helpful?