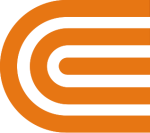 Practical Energy-Saving Tips for Right Now
Here are some ideas for managing your energy use during the coronavirus outbreak.
Little Things Can Make a Difference
Staying home means using more energy. Here are some ways to control your energy use right now.
Easy Ways to Save
Cleaning Closets? If you find LEDs in storage, now's the time to swap out your old bulbs for more energy efficient ones.


Working at Home? Quit unnecessary programs. Use sleep settings. Turn your computer off and unplug it when you're done working.
Log In. Use the Home Energy Analysis tool in My Account to see how you're using energy. Then try to cut back on what you can.
Check Thermostats. Revisit your thermostat settings to make sure they're changing with the weather.
Plug into Power Strips. Plug your phones and computers into power strips. That makes it easy to switch everything off at the same time when you're done.
TV Always Running? Be sure to turn off your cable box every time you shut your TV and lower your TV's brightness settings. Then disable "Instant On," "Always On," or "Quick Start" settings. They draw excess standby power.
Beware of Vampire Voltage. Don't leave chargers plugged into the wall if they're not charging anything. They're still drawing energy you're not using.
How Are You Saving Energy?
Share your tips with your neighbors, friends, and @ORUConnect on social media and tag them #PoweringThruTogether
We're here to keep you safe and energy reliable.
Was this information helpful?