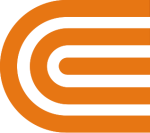 If You Need Us for an Emergency, We'll Be There
Your Safety Comes First
With so much uncertain at this time, one thing you don't have to worry about is whether Orange & Rockland will respond to emergencies. We will.
We are not expecting any service interruptions because of the coronavirus outbreak.
But we are making operational changes to protect you and our workforce. We will only do work that requires us to enter your home or building for:
Emergencies.

Safety-related inspections.

Upon your request for critical issues

, including turning on service.
Please note these other changes to our operations:
Please remember, we are still responding to emergencies and safety-related inspections. If you Smell Gas, Act Fast. Leave the area immediately. Once you're in a safe place, call O&R's Gas Emergency Hotline at 1-800-533-LEAK (5325) or 911.
Financial Help
Please know you won't lose your power now because you're having trouble making payments.
How we're trying to help:
Your service will not be shut off for non-payment.
Waiving new late-payment fees.
No fees for making payments with credit cards or debit cards.
Most customers can arrange for payment extensions and agreements online through My Account.
If you have an emergency, call 911 or us at 1-877-434-4100.
Also, if you have an appointment with us, please let us know if you or anyone on your premises is quarantined by calling 1-877-434-4100.
We're here to keep New York safe and your energy reliable.
Was this information helpful?