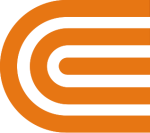 O&R Operations, Contact Information, Waived Late Fees and Payment Options
During this incredibly challenging time, we know you're counting on your power. We are not expecting any interruptions of your service because of the coronavirus (Covid-19).
Please know you will not lose your power now because you're having trouble making payments.
Here's how we're trying to help:
Your service will not be shut off for non-payment.
Waiving new late-payment fees.
Suspending no-access fees if we can't read your meter.
Most customers can arrange for payment extensions and agreements online through

My Account

.
Please note these other changes to our operations:
All walk-in centers will be closed, effective Thursday, March 19.
The best way to do business with us is through

My Account

. Our call center is open but

wait times may be longer than usual.

You can reach us at 1-877-434-4100.
Your meter will still be read if it's outside

. If you have an indoor meter, you can report your usage online.

If you have an appointment with us, please let us know if you or anyone on your premises is quarantined by calling 1-8770-434-4100.
Online services are available 24/7.
Was this information helpful?