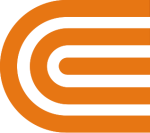 Utility Pole Attachments and Private Area Lighting
If your project involves the use of utility poles—constructing a new communications line between buildings, installing security cameras, or running new fiber optics—our Joint Use Facilities department will help ensure smooth and timely installations.
To review all phases involved in a pole installation, refer to the Pole Attachment Process and make-ready charges.
To Get Started on Your Pole Attachment Project
1. Complete this form. Provide accurate information and other issues critical to your project needs.
Back to top
Next Steps for Requesting a Utility Pole Attachment
2. Complete two License Agreements for the appropriate state. (Required information is highlighted in yellow. Informational items are highlighted in green.)
3. Complete the License Survey Application (PDF) for additional attachments covered under an existing License Agreement.

4. Submit the required documents:
Back to top
Private Area Lighting
We offer a variety of private area floodlighting designed to provide added safety and security in parking lots, walkways, and just about any area within distance of our existing utility poles.
These lights are completely automatic, coming on at dusk and turning themselves off at dawn. We furnish the fixture, install it on existing poles, and maintain and operate the lights—all for a flat monthly fee.
To learn more about our private area lighting program, contact the O&R
New Business Services office
nearest you.
Back to top