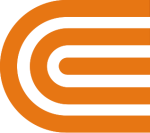 Project Center is an online application that allows customers or contractors to apply for new services, upgrades, gas conversions and other projects through Orange & Rockland's New Business Services department.
We've recently made new enhancements to Project Center to provide an easier, better streamlined, and paperless application process.
Now you can:
Log in to Project Center using the same credentials for My Account.
View all your projects with O&R under one log-in
View current project status and milestones
View a progress bar to see where you are in the application process
Easily identify the fields that are required to fill out on your application
View pending items that you need to submit to O&R
Save incomplete applications to work on at a later time
View and upload documents, even after the application has been submitted
Search and retrieve contractor information
Email your Project Manager directly through Project Center
Go to Project Center now.
Back to top