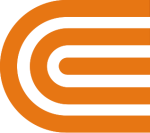 Outage Texting
Stay on top of outages and power problems with text messaging.
Report an Outage
To report an outage, simply text "OUT" to 69678 (myORU), and follow the prompts. Once you report your outage, you can also check on the status of it by texting "STAT" to 69678 (myORU).
Sign Up for Text Alerts
Sign up to receive text message alerts on outages that affect your electric service. You'll get alerts when an outage is detected, when an estimated restoration time is determined, when a crew arrives to begin repairs. and when your electric service is restored.
Signing up is easy:
Log in to My Account and select "Outage Texting".

You'll receive an enrollment text message from our short code 69678 (myORU).

Reply "YES" to confirm enrollment. You'll receive a welcome text message.
You can opt out of receiving text alerts from us at any time by texting "STOP" to 69678 (myORU).
O&R doesn't charge customers for this notification. Message and data rates may apply based on your mobile carrier plan.