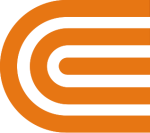 How We Respond to Outages
As much as possible, we try to plan ahead and anticipate outages caused by bad weather. But, they still happen, and when they do safety is our first priority.
That's why, when we see a dangerous situation, we assign workers to protect the area. These employees are there to keep you safe, and may not have information about when your service will be restored.
In the meantime, you can be sure we're working to restore your power as quickly as possible.
Restoration Priorities
When it comes to large-scale power restoration, we go through a step-by-step process.
Our top priority is ensuring public safety by securing downed wires and addressing critical infrastructure such as hospitals, emergency facilities and municipal services. We then work to restore power to the largest number of customers until all lights are back on.
See our guide for more details on how we prioritize our restoration efforts.
Restoring Power
We assess the damage to the system and assign crews and equipment to the area to begin repairs.
We scope the site for hazards and traffic conditions.
We clear the roads of dangerous downed wires and/or poles if the storm was severe enough to cause this.
Repair starts with the power lines, transformers, or connections that caused the problem so we can restore power to critical facilities, like hospitals, and customers who depend on life-sustaining equipment.
Then, we move on to restore power to the lines and equipment that will bring power back to the most people in the fewest hours possible.
After that, as soon as we can, we restore all other customers who have lost power.
Unfortunately, repairing damage caused by major storms sometimes takes time, and it may be difficult for us to tell you exactly when your service will be restored. In the event of a hurricane, recovery time could take days or weeks.
Restoring Power After a Storm
Understanding Gas Restoration