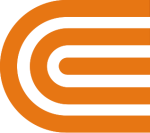 Electric Rebates
Need a new energy-efficient appliance? There are rebates and instant in-store savings for that.
If you're going to purchase new energy-efficient equipment or an appliance for your home, not only will you save energy on your electric bill, but you may be eligible to receive a rebate or instant in-store savings from O&R.
Instant In-Store Markdown
Instant in-store savings are available on select air purifiers and dehumidifiers at participating retailers
Appliance

Eligibility Requirements


In-Store Instant Rebate
Air Purifier/Cleaner
Must be a current ENERGY STAR® model
$50

Dehumidifier
$25
To find a participating dealer, visit our Find a Retailer tool.
See what qualifies below and review the Eligibility Requirements and Terms and Conditions regarding the rebate program. Then after purchasing, submit an application to get your rebate.
Appliance Rebates
Refrigerator
The Consortium for Energy Efficiency (CEE) is working to transform the residential appliance markets in the United States and Canada. Through CEE's initiative, Super Efficient Home Appliances, CEE promotes the use of high energy efficiency refrigerators that use significantly less electricity than the federal standard. These refrigerators are defined as the upper end of the ENERGY STAR® spectrum based on energy efficiency.
O&R offers a rebate for refrigerators that are listed as Tier 2 or Tier 3 by the CEE.
Pool Pumps
Eligibility Requirements


Rebate Amount

Must be a current ENERGY STAR

®

, multi-speed or variable speed motor; in-ground or self-priming pump. Single-family homes only

$150
To improve the customer experience, applications will no longer be submitted to receive a rebate on eligible pool pumps. Customers will now receive their rebate for eligible equipment through the customer invoice provided by their contractor. To ensure that you receive an O&R rebate, you must work with an O&R participating contractor to install eligible pool pumps.
O&R will no longer provide rebate applications for pool pumps through the online portal or as downloadable forms.
Find a Participating Contractor for Pool Pumps
Smart Thermostat
Eligibility Requirements

Must be ENERGY STAR® rated, Wi-Fi communicating, and control central air-conditioner/mini-split systems. For savings, please visit the My ORU Store.
Back to top
Submit Your Application
Please have the following information available prior to beginning your application

Customer account information as it appears on your O&R bill (10 digit account number, customer name and service address)
Proof of Purchase – documents can be uploaded in the following formats – .doc, .pdf, .docx, .zip
Dated Sales Receipt
Dated Contractor Invoice
Make, model #, serial # and specifications sheet (if available) for new equipment to be rebated.
For expedited processing, submit your application through our Online Portal.
Please allow at least 9 weeks for a mail-in application to process.
Back to top
*Mini-Split systems are not all ductless; they can also be ducted, or a combination of ducted/ductless, and they utilize one or more indoor units. Mini-split systems that heat/cool an entire home are not considered as central systems for submitting a heat pump rebate, or determining rebate amounts.