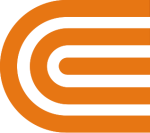 Energy Check for Multi-Family Program
Own or manage a multi-family home? Learn how you can start saving energy.
Rockland Electric Company's Energy Check for Multi-family program offers a no cost on-site energy efficiency assessment and installation of energy-saving products at no cost in units and common areas to help you and your tenants reduce energy use.
Energy-saving measures may include the following items:
LED light bulbs
Faucet aerators
Efficient-flow showerheads
ShowerStart® showerhead adapter
"Smart" power strips
Taking advantage of this program is a great way to start lowering operating costs and increasing your property's value. You and your tenants can start saving energy from the moment the products are installed. You will get tips from our professional advisors on energy-efficient products.
What Qualifies as a Multi-family Property?
Market rate properties with three or more units and a shared common area—such as apartments, condominiums, student apartments, and assisted living facilities—all can be considered multi-family properties. To learn more about eligibility requirements, please email dl-njsaves@oru.com.
To Participate
Contact Rockland Electric's implementation contractor Franklin Energy at 1-973-232-0728 or RECOresidential@franklinenergy.com.