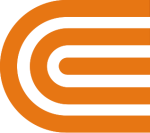 Receive Instant Lighting Incentives
Upgrade to energy-efficient LED lighting through our participating distributors to get instant incentives.
Today's advanced lighting technologies, sensors and controls offer a significant opportunity for businesses to reduce energy and increase cost savings. By simply switching to LED products, you can help reduce lighting-related energy costs by up to 90%*.
Take advantage of RECO's interior and exterior Instant Lighting Incentive Program (ILIP) to maximize your savings on more efficient lighting, lower your energy costs and improve the bottom line. For business customers, all you have to do is purchase qualifying ENERGY STAR® and DesignLights Consortium LEDs from one of our participating distributors. Products are discounted instantly, with no additional rebate forms or applications to fill out.
See a list of financial incentives available for your business.
Why Choose LEDs?
LEDs improve light quality at work and at home while using far less energy. Plus, energy-efficient lighting:
reduces energy costs,
lowers maintenance time and costs,
lasts more than 50 times that of traditional bulbs, and
improves productivity and mood
Popular Energy-Efficient Lighting Solutions
Interior Lighting
LED High-Bay Fixtures and/or Retrofit Kit
LED Replacement Lamps (Tubes)
Exterior Fixtures
ENERGY STAR® Hard-Wired CFL Fixture: Outdoor Omni- or Uni-Directional Wall/Ceiling/Ground/Pole Mount, Recessed Downlights - Including Retrofit Modules
ENERGY STAR® Integral LED Fixture: Outdoor Recessed Downlight and Retrofit Module
LED Outdoor Flood Light Fixtures
LED Parking Garage and Canopy Fixtures and Retrofit Kits
LED Pole/Arm-Mounted Parking and Roadway Fixtures and Retrofit Kits
LED Wall-Mount Fixtures and Retrofit Kits
| | |
| --- | --- |
| Category | Instant Discount |
| LED Troffer Luminaires | Up to $35 |
| LED Linear Ambient/Stairwell Luminaires | Up to $50 |
| LED Interior Directional Luminaires | $30 per fixture/head |
| LED Display Case Luminaires | Up to $25 |
| LED High/Low Bay Luminaires | Up to $400 |
| LED Exterior Luminaires | Up to $350 |
| LED Retrofit Kits | Up to $60 |
| ENERGY STAR Fixtures | Up to $15 |
| LED Mogul-Screw Base Replacements | Up to $100 per lamp |
| LED Sign Lighting | Up to $2 per watt reduced |
| Street/Roadway and Area Lighting | Up to $350 |
Color and Appearance
LEDs are available in a wide range of colors to suit any space or task. Light color is measured on the Kelvin (K) scale — a lower K means warmer light, while a higher K means cooler light.
Was this information helpful?