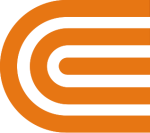 Energy Savings for Income Eligible Customers in New Jersey
If you're a Rockland Electric customer receiving public assistance, you may qualify for the installation of energy-efficient measures at no cost to you.
Rockland Electric's Residential Direct Install program can help you save money on your utility bills, while increasing the comfort and safety of your home or apartment.
If you meet certain eligibility requirements, you can get energy efficiency measures installed at no cost to you, and also receive valuable information about conserving energy.
How it Works
A Building Performance Institute (BPI) certified technician from our contractor, Honeywell Utility Solutions, will come to your home to perform an energy assessment and health and safety testing. The technician will review with you the many factors that affect your energy use, and will also make energy-saving installation recommendations valued up to $2,500. These measures would be installed at no cost to you.
What Are the Measures?
Energy-efficient measures include, but are not limited to, weather stripping, insulation, LED lights, programmable thermostats, and the replacement of certain appliances.
Do I Qualify for this Program?
You must meet the following eligibility requirements to qualify for this program:
You're a customer of Rockland Electric Company
You receive the Universal Service Fund (USF) and assistance from at least one of the following: Federal Supplemental Security Income, Low Income Home Energy Assistance (LIHEAP), Lifeline, Pharmaceutical Assistance to the Aged and Disabled, Temporary Assistance to Needy Families, or Section 8 housing, and
Your household income is at or below 225% of the federal poverty guidelines (see table below).
Persons in Family/Household


Eligibility Guidelines
(225% of Federal Poverty Guidelines)

1

$28,103
2
$38,048
3
$47,993
4
$57,938
5
$67,883
6
$77,828
7
$87,773
8
$97,718
For families/households with more than 8 persons, add $9,945 for each additional person.
How Do I Enroll in the Program?
To enroll, fill out the enrollment application and email it to Honeywell Utility Solutions, or call them toll-free at 1-877-308-8324 between 8:30 am and 5:30 pm, Monday to Friday, to verify your eligibility and enroll in the program.
If you rent your home or need permission from your condo/co-op association, you'll also need your landlord or manager of the association to fill out a permission form.
Was this information helpful?