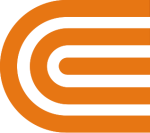 Renewable Energy
We're working to generate half of New York's electricity with solar or wind by 2030. We're also increasingly supporting customers who generate their own energy through solar. And that's just the beginning of our efforts to develop clean, renewable energy.
Solar Power
Solar systems harness the sun's energy using photovoltaic panels that convert sunlight into electric power. They're easy to install and low maintenance, and can cut your energy bills significantly. We support customers who want to install solar systems on their homes or businesses.
Solar Use Over Time
Wind Power
We expanded into the wind business with the 75-MW Broken Bow II wind farm in Nebraska, and the 95-MW Campbell County Wind Farm in South Dakota.
Hydropower
Want clean energy? You can get a mix of 75 percent low-impact hydropower and 25 percent wind energy to power your home, and between 5 and 100 percent wind energy for your business with Green Power.
Was this information helpful?