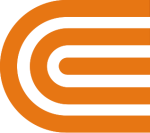 Our Climate Change Resiliency Plan
Proactive upgrades and state-of-the-art solutions make our energy grid more resilient to higher temperatures, intense precipitation, and extreme weather events.
Climate change has already caused an increase in the frequency and severity of extreme weather events, which place additional strain on our energy grid.
In 2020 alone, a record 22 events caused over $1 billion worth of damage nationwide. At the same time, shifting patterns of how we live and work have made us more dependent than ever upon a reliable electric grid. In response, New York State has enacted legislation that requires the state's electric utilities to prepare a climate change vulnerability study and climate change resilience plan.
We are collaborating with NYSERDA and Columbia University to develop this climate change vulnerability study to evaluate our present-day infrastructure, design specifications, and procedures against expected climate changes.
By gaining a better understanding of projected climate changes across our service area – including increasing temperatures, heavier precipitation, and more frequent and intense weather events– we can identify system vulnerabilities, prioritize investments, and strengthen our infrastructure.
Read the Climate Change Vulnerability Study
In conjunction with the climate change vulnerability study, we are developing a climate change resilience plan. The plan will propose storm hardening and resiliency measures to mitigate the impacts of climate change to utility infrastructure, reduce restoration costs and outage times, and enhance reliability during extreme weather events.
Orange and Rockland Climate Resilience Working Group
Strengthening our grid against the impact of extreme weather will require collaboration among our company, regulators, municipalities, local organizations and our customers.
In August 2022, we established a climate resilience working group and held a kickoff meeting to discuss the approach to the climate study and resilience plan. Since that meeting, we have begun assessing the latest climate data projections and system variables to identify vulnerabilities in our grid. We are interested in learning more about your concerns regarding climate vulnerability and grid resilience.
If you are interested in joining the Climate Resilience Working Group, or have inquiries regarding our climate study and resilience planning efforts, please email us.