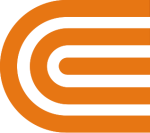 How to Request Annual, Aggregated Energy Consumption Data for your Building
To help you manage your building's energy usage and benchmark your building against other buildings, you (the building owner) or your authorized agent can receive aggregated annual electricity and/ or gas usage data for your building.
This data is subject to the New York Public Service Commission's and New Jersey Board of Public Utilities authorized privacy standard that requires at least four (4) separate accounts in the building, and not one account uses more than 50 percent of the building's energy usage in total. This privacy standard does not apply to requests made pursuant to a local law or ordinance.

To request annual, aggregated energy consumption data for your building, please complete the following steps:
Download and sign the Terms and Conditions:


Download and complete the Building Data Request Form:

For New Jersey buildings that do not meet the privacy standard, download and complete the Customer Consent to Data Release Form.
Submit an electronic copy of all completed and signed forms, with Benchmarking in the title line, using our Contact Customer Assistance form. Alternatively, you can mail the forms to:

Orange and Rockland Utilities, Inc.

390 West Route 59

Spring Valley, NY 10977-5320

Attention: Customer Assistance

Fax: (914) 925-9280

You will receive an email confirmation when we receive your request.
The process to aggregate the data and apply the privacy standard will take approximately 2–3 weeks to complete.
We will email your requested aggregated annual electricity and/or gas usage to the email address provided. If your request does not pass the privacy standard, we will notify you via email.