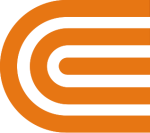 Environmental
We've given $49,700 in charitable support focused on empowering community leaders, young people and others to protect the environment.
Success Story
Mahwah Environmental Volunteers Organization
Mahwah Environmental Volunteers Organization's (MEVO) mission is to be the model for the creation of scalable ecological solutions that inspire and empower people to take action for a better future. Part of this mission is to build grassroots momentum for the environmental movement within local communities and to inspire individuals to create long-term change within their community.
Learn more about MEVO's impact on the community.
Was this information helpful?