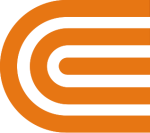 Apply for a Nonprofit Grant
Through the Community Investment Program, we provide grants for educational, environmental, arts and culture, and public safety programs. These grants are funded by shareholders of O&R's parent company, Consolidated Edison, Inc.
Guidelines
The following guidelines must be met to qualify:
Tax-exempt status, i.e., 501(c)(3) or equivalent as defined by the Internal Revenue Code
A focus on educational, environmental, arts and culture, or public safety programs
Not substantially funded by the United Way
Not substantially government funded
Objectives are clearly defined and realistically accomplished
Objectives and programs are consistent with the company's Community Investment Program strategies and commitments
Have an active governing board and officers
Requested funds are greater than $500
Local chapters of national organizations must include a local chapter letter with their application
Funds are to be used within a 12-month period. You must also submit documentation that the funds are being used for the specific purpose for which the grant was approved throughout the 12-month period.
How to Apply
All grant applications must be submitted in writing with the O&R Community Investment Program Application form, and the:
Mission Statement
Program Description
Program History
Program Benefits
Specific Purpose
Evaluation Plan
Grant applications that do not follow the required format or that are incomplete will not be considered.
Completed application forms should be forwarded to the address below, together with proof of tax-exempt status (i.e., IRS 501(c)(3)). Sales tax exemption will not be accepted.
Applications will be reviewed at the committee's monthly meetings. Allow at least five weeks from the time of submission for a decision. Proposals for the same project will not be considered more than once in a 12-month period.
The committee will respond to each reviewed application with a letter either awarding or denying the grant request.
Please forward completed applications to:
Orange and Rockland Utilities, Inc.
Community Investment Committee
1 Blue Hill Plaza
Pearl River, NY 10965
c/o Lisa Culhane
Apply for a Nonprofit Grant (PDF)
How Grants Are Evaluated
The following points are considered in evaluating grant applications:
Organization
Does this organization have tax-exempt 501(c)(3) status or equivalent?
Is this organization a tax-supported entity?
Is the organization substantially funded by the United Way?
Is the organization a tax-supported entity?
Does the organization have taxing authority?
Does the organization's mission address a local need?
Does the organization serve the O&R service territory?
Is there a volunteer board of directors? Are the members local residents?
Is there evidence of support by the community?
Program
Does the program/project address O&R's stated areas of focus?
Does the program or project address a local need?
Is the program broad-based in its objectives and participants?
Does O&R's contribution represent a reasonable portion of the total program cost?
Is the program approach creative and innovative?
Does the program have sufficient evaluation and follow-up?
If a grant is awarded, how will O&R's contribution be recognized/acknowledged?
Would O&R's grant promote additional corporate/individual support?
Budget and Funding
Will less than 20 percent of the program cost be used for administrative expenses?
Will the program be self-sufficient in subsequent years?
What Doesn't Qualify
Grants will not be made to, or for, the following and will be automatically rejected:
IF BUDGET IS NOT INCLUDED, GRANT WILL BE DENIED

United Way organizations
Government funded organizations
School districts and affiliated associations
Municipalities with taxing authority
Individuals or salaries
An event that has already passed prior to application being reviewed by the committee
Advertising
Administrative salaries
General operating expenses
Large capital construction projects
Private foundations that are themselves grant making bodies
School districts and municipalities with taxing authority
Beauty or talent contests
Athletic scholarships, funds, or recreational activities such as leagues or teams
Organizations outside O&R's service territory (unless justification can be demonstrated for granting an exception)
Parties, banquets, and golf outings of any kind
Donations of electric or gas service
In-kind services of any kind
Institutions or organizations whose purpose is to propagate a particular religious faith or creed
An event that has already passed or an event that will happen within five to six weeks of the application