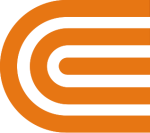 Residential Rate Credit for New Jersey Veterans' Organizations
}
Veterans' organizations in New Jersey may receive a residential rate for utility service that's delivered to the property where the organization operates.
In order to qualify, the organization must be dedicated to serving the needs of veterans of the armed forces, and must also satisfy at least ONE of the following criteria:
the organization is chartered under federal law,
the organization qualifies as a tax exempt organization under paragraph (19) of subsection (c) of section 501 of the federal Internal Revenue Code of 1986, 26 U.S.C.s.501 (c)(19), or
the organization is organized as a corporation under the "New Jersey Nonprofit Corporation Act," N.J.S.15A:1-1 et seq.
The qualified veterans' organization will remain on the applicable commercial rate and receive credit for any difference between the residential and commercial rate.
For more information, please visit the FAQ.
To apply, complete the application and email it, along with document(s) demonstrating your organization's eligibility, to Rockland Electric's Customer Support Operations department, or mail it to:
Rockland Electric Company
Customer Support Operations
390 W Route 59
Spring Valley, NY 10977
New construction and upgrade of service cases are required to submit the application through Project Center, along with additional documents associated with the work performed.