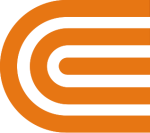 If You're a Domestic Violence Survivor
If you have experienced domestic violence and currently share an Orange & Rockland account with your abuser, you have the right to opt out of your energy service contract without penalty so long as you provide a written attestation. Please be aware that you may be held responsible for arrears incurred up until the time your name is removed from the account.
DOMESTIC VIOLENCE SURVIVOR ATTESTATION (PDF)
To return the attestation form via email, please download the PDF and open in Adobe Acrobat instead of your browser.