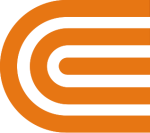 POWERREADY Electric Vehicle Program
We're offering incentives that will offset up to 100% of the electric infrastructure costs associated with installing light-duty chargers for electric vehicles.
Electric Vehicle Charging at Orange & Rockland
We're accelerating the move toward electric vehicle ownership by connecting hundreds of new public and customer-owned charging stations. By increasing the number of chargers on our streets, we're making it easier for New Yorkers to own and drive a plug-in hybrid or electric car in our service area. POWERREADY Program (formerly known as "Make-Ready") provides incentives that will offset the electric infrastructure costs associated with installing chargers for electric vehicles.
POWERREADY Electric Vehicle Charging Infrastructure Program
You may be eligible for incentives when you install level 2 and/or direct current fast charging chargers for light-duty vehicles. These incentives can lower infrastructure costs associated with preparing your site for electric vehicle chargers and receiving electric service from our grid.
Applicants who meet certain program conditions can get incentives that cover up to 100% of the energy company and customer costs of installing level 2 or direct current fast-charging stations in designated "Areas of Opportunity" areas in New York.
See if your site is in an eligible "Areas of Opportunity" area.
| Resources | Details |
| --- | --- |
| | Includes program specifics, such as eligibility criteria, enrollment instructions, and post-enrollment requirements. |
| | A POWERREADY Program overview including eligibility criteria as well as O&R's Implementation Plan including outreach and education, the fleet assessment service, implementation timelines, and program costs. |
| | To complete customer-side construction work. |
| | Log in with your account, or sign up, to view the map. |
| | After you apply, our team will review your application and confirm your project's eligibility and incentive level based on the information you submit. |
| | Find all the information you need to add or upgrade services in your new building or remodeling projects. |
| | Answers to the most common questions including application process, eligibility, and more. |
| | A blank copy of O&R's Electric Vehicle POWERREADY Program Agreement. |
Want to save even more? POWERREADY program savings can be stacked with these New York incentives:
Was this information helpful?